Be part of the Mangopay 500!
It's always hard to write about one's own company without sounding braggadocious or overly enthusiastic. After all, in this competitive corporate world, we're all like teams trying to defend our spot in the championship, and fighting to enlist the top players that will make us shine.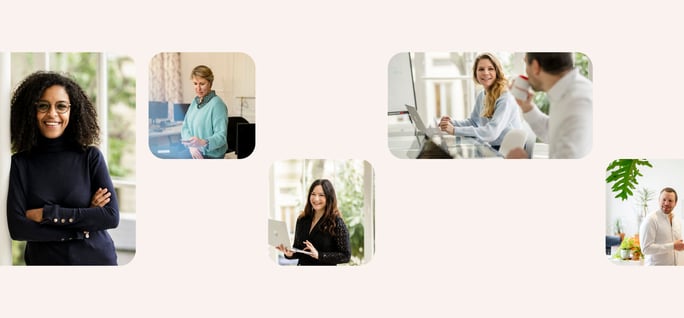 We provide marketplaces and platforms with powerful and flexible payment and regulatory solutions. Millions of transactions take place on platforms everyday. But making sure funds are securely and rapidly redistributed is more complex than it seems.
Mangopay works with some of the biggest names in e-commerce, retail, and cutting-edge platforms like Vinted, Rakuten, Chrono24, La Redoute, Wallapop and over 2,500 more across the world, to make the process smooth sailing for users, enabling our clients to grow at scale.
The stakes are high but our robust business model and our ability to attract top talent enables us to tackle the most advanced subjects in our field.
Today, there are over 250 of us across 8 offices (with more to come!). We just raised €75 million with Advent International, one of the most experienced private equity investors, to develop more great features for our clients, expand our global reach, and grow our team to be #1 in the world!
Human Resources: Talent Acquisition
Product:

Product Managers
Growth:

Solution Engineers, Sales Executives, Customer Success Managers, Sales Excellence Specialists
Operations:

IT, Operations Specialists, Customer Support, Project management, Knowledge and Content, CRM
Tech:

QA Analysts and Engineers, Data Engineers and Analysts, SysOps Specialists, Developers
Legal and Compliance:

Compliance Specialists, Legal Counsel
General Management:

Accountants and Financial Controllers, Payment Analysts, Fraud Analysts,
Marketing:

Designers, Public Relations, Product Marketing Specialists, Events Specialists, Social Media Specialists, Lead Generation Specialists, Engagement Specialists, Field Marketing Specialists
We're aiming for 500 within the next couple of years, so if you see a position you like, send in your resumé or apply online. Of course, you may be wondering…
Why should I join Mangopay?
Sure, we're a fintech in a sea of fintechs. And we have a strange name, but fruit paid off for other companies so why not after all? We're European leaders in our field so we must be doing something right. And it does reflect our company's vitality and optimistic nature. We promise, you won't have to wear orange but you may have to partake in our taste for fruit-based meeting names. Every quarter, we get together to discover all of our latest initiatives at the Fruity Evening Shake. The perfect place to learn all about what other teams are doing, see the big picture, and ask questions.
Or perhaps you'd like to join our Tutti Frutti initiative, which allows employees to go on 3 to 4-week immersive work programs and see how colleagues in other offices, departments and regions tackle day-to-day challenges in a completely different environment. If you're based in Paris, you'll get to hang out at the aptly-named Oasis, which looks like it should be featured in Architectural Digest.
But if you prefer working from home, no problem. The key at Mangopay is making sure employees have the resources and team support they need to achieve their goals, no matter where they are. We promote a safe and inclusive work environment, where work life balance isn't just a catchphrase. To work well, you need to be seen and heard, and also take care of what matters to you. We are proud to have been at the forefront of the Parental Act, that gives fathers parental leave, and of the IDEA pact that promotes Inclusion, Diversity, Equity and Accessibility.
Our motto is diversity, entrepreneurship and collaboration
The company was created in 2013, based on a feeling that the platform economy was going to lead to great things, and that entrepreneurs needed the right tools to harness its potential. If you ask Romain, our CEO about those beginnings, he'll get a twinkle in his eye and recount the days they would work off a kitchen counter, learn about certain topics on the fly, and never give up, no matter how many trains had to be taken to make it happen. And also the parties.
They were a handful at the time, but that entrepreneurial and irreverent spirit lives on today. We're pretty sure you'll love it here.
So what are you waiting for? Head on over to see the job opportunities available at Mangopay today.