Mangopay and Nethone join forces to rid platforms of fraud
The platform economy accounts for over two-thirds of e-commerce transactions, making marketplaces a prime target for fraud. The arrival of Nethone by our side is a key step in providing platforms with the most complete solution to handle their specific payment and fraud prevention needs.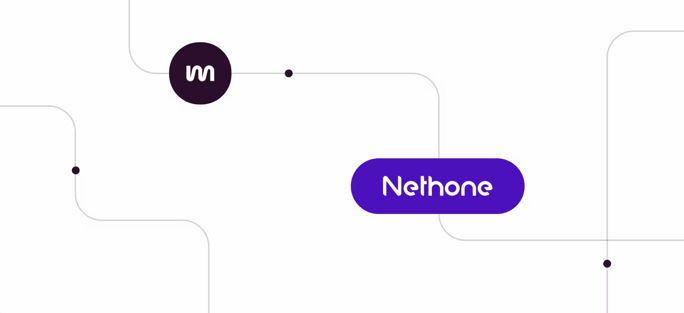 Earlier this year, we were excited to announce the arrival of Advent International as our new majority shareholder. The private equity fund pledged 75 million euros to help Mangopay become the best global payment infrastructure for platforms and marketplaces. Since then, we have welcomed plenty of new members to the team, including many payment industry veterans, and have so many exciting projects in the pipes that we can't wait to share with you!
As 2022 draws to a close, we feel we may have just saved the best for last. In a bid to continue delivering the level of innovation needed to fuel the success of the platform economy, we can finally reveal the acquisition of fraud detection and prevention company Nethone to offer the first anti-fraud solutions specifically designed for platform businesses.
With every great leader comes great responsibility
The platform model is an undeniable success. Grossing $3.23 trillion in sales in 2021, marketplaces account for over two-thirds of all global e-commerce transactions, making them a prime target for fraudulent activities. More than ever at Mangopay, we care about the detrimental impact fraud is having on our clients' businesses.
Over the past decade, our robust payment technologies and safe and secure payment environments have empowered platforms and enabled them to grow. From assisting marketplaces in overcoming the technical, business and legal hurdles they face, to providing them with innovative solutions and personalized support to handle the complexities of marketplace payment flows, our solution was ahead of its time!
And now, we are equipping platforms with the very best tools to shield their activity from fraud risks at every step of the user journey. From the acquisition of new users to registration and login, transactions and finally disputes, we want platforms to be able to rely on a fully integrated and customizable solution, without worrying about the added friction they so desperately wish to avoid.
What does the next generation of fraud-free platforms look like?
As third-party intermediaries, platforms are especially vulnerable to threats from fraudsters or users at any point of the user cycle. From identity, credit card, and chargeback frauds to merchant impersonation and fake reviews, fraudsters have developed sophisticated techniques to engage in malicious activity that can cause platforms irreparable reputational and financial damage.
"Every platform must have a deep understanding of its users in real time throughout their entire customer journey to reduce fraud activity. We're delighted to welcome Nethone to the group and offer a unique set of anti-fraud capabilities on top of our existing infrastructure. This is a key step in our mission to provide marketplaces and platforms with the best solution to drive their success," explains Mangopay CEO Romain Mazeries.
Securing your platform's entire user journey
Analyzing thousands of data points to secure transactions and help platforms thrive
Nethone solves fraud and reduces unnecessary transaction friction through its Know Your User profiling technology, which provides platforms with a better understanding of users, both online and mobile, in real time.
The company's proprietary machine-learning powered solution incorporates behavioral data collection, hardware, software, network intelligence, as well as biometrics to provide granular user analytics that detect malicious patterns and automatically eliminate fraud threats.
This technology allows platforms to make informed decisions and secure every point of the user journey, whether that be on mobile or desktop. With a wide range of mobile-native attributes analyzed, the solution is especially accurate in identifying fraudulent activity within the growing number of transactions carried out on mobile devices.
1+1 = the most complete anti-fraud and payment infrastructure for marketplaces
Enhancing Mangopay's pay-in, payout authentication and seller onboarding capabilities with deeper Know Your User intelligence protects marketplaces from sophisticated fraud and abuse, while offering both their buyers and sellers a frictionless experience. Mangopay and Nethone's collaboration already allows platforms to improve conversion rates thanks to the optimization of pay-in transaction scoring, better 3DS2 exemption management and ID check validation.
In addition to this collaboration, Nethone will continue to serve businesses worldwide as a standalone company. We are excited to welcome the company's current CEO and co-founder, Hubert Rachwalski von Rejchwald to the Executive Committee. "We look forward to taking our unique Know Your User technology and further refining it with Mangopay to give platforms the anti-fraud solution they need to continue thriving," he explained.
Welcome, Nethone!
For more information, contact us!