Malt and Mangopay on the opportunities for B2B marketplaces
Malt is the biggest and fastest growing freelance community in Europe. Operating as a B2B marketplace, the platform will be celebrating its nine years of existence this year and an equally longstanding and fruitful business relationship with Mangopay.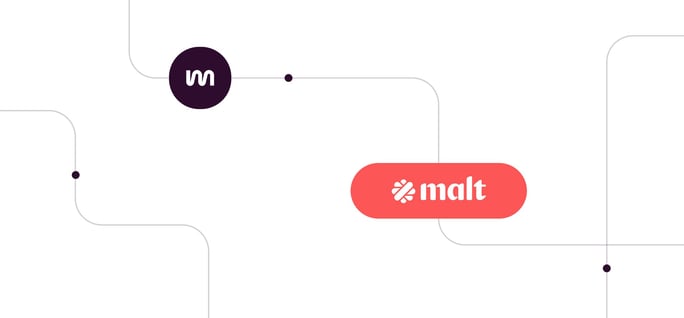 In March, Nicolas Fournié, Country Manager for Spain and Portugal, met up with Jacobo Bermudez De Castro, General Manager at Malt Spain, at the Retail Forum in Madrid to discuss the challenges and opportunities of the marketplace model for B2B companies.
Malt was founded in France in 2013. With over 340,000 freelancers signed up to the platform, it is the leading community for independent consultants in Europe. Over 90,000 companies use Malt to find the experts they require to fuel their projects and grow.
Gone are the forums and classified ads! Malt functions as a "one-stop-shop", selecting verified profiles, handling the contracting process and ensuring freelancers get paid for their work in a timely manner. Companies can select the level of service based on their requirements and manage all their freelance talent without leaving the platform.
What Mangopay brings to the mix
Malt and Mangopay's partnership is based on two key components: compliance and payments.
Like all marketplaces, Malt is obligated to comply with due diligence measures known as KYC. This process is automatically handled by Mangopay through its API which collects and verifies all legal documents to ensure parties are who they say they are. This is a great guarantee for clients and a real time-saver for both Malt and freelancers, with on average over 5,000 new freelancers requesting to join the community on a monthly basis.
In addition to a smooth onboarding process, creating a great payments experience is what can make or break a platform. Over the years, Malt and Mangopay have rigorously mapped out different client patterns, namely SMBs and large accounts, to create an array of powerful payment flows that are adapted to their specific needs.
Want to find out more about how Mangopay unlocks opportunities for B2B marketplaces?
The Malt x Mangopay workshop is available below in full, in Spanish, with subtitles, for your viewing pleasure.