How Mangopay helped monetize Wallapop's classified ads platform
From the classified ads platform to the leading marketplace, find out how Wallapop has transformed its business with Mangopay's circular economy features.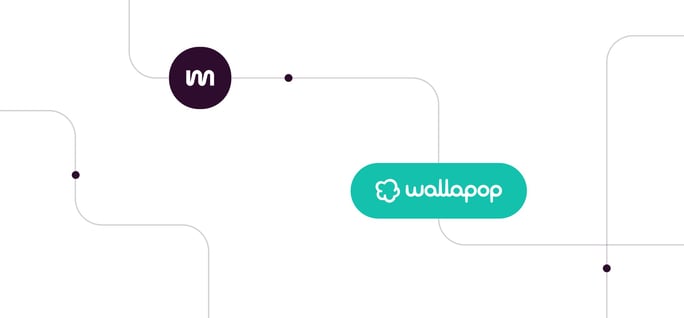 About Wallapop

Wallapop is a leading C2C platform in conscious and responsible consumption present in Spain, Italy and Portugal. The marketplace has a community of 15 million monthly users, collectively creating around 100 million listings annually.
Founded in Barcelona in 2013, Wallapop aspires to create a unique inventory ecosystem of reused products that promotes a more humane and sustainable approach to consumption.
The platform offers every category of consumer goods, allowing users to buy and sell products easily, quickly and safely. In addition, it is a leader in categories such as motor vehicles, in which it is the leader among private users in Spain.
Wallapop's philosophy:
Opportunity,

allowing users to find products at affordable prices
Sustainability, facilitating a more responsible way of consuming
Accessibility, making it easier for users to buy products they need and sell those they no longer use
Its operational goals:
Create payment experiences in line with users' needs and business objectives
Scale the marketplace and launch in new markets
Develop cross-border trade
Wallapop operates a reused products marketplace in a C2C environment. Once a sale is completed, sellers receive their funds in their e-wallet. The remaining balance can be used for another purchase on Wallapop. If funds are insufficient, buyers have the option of topping off their account or paying by card or PayPal.
Increase monetization on the platform
Build loyalty with customized payment features
Guarantee the payment of sellers in a secure and fast manner
Facilitate onboarding of sellers
Internationalize operations and footprint
Prevent fraud
How Mangopay supports Wallapop
Wallapop has been working with Mangopay since 2015. Before this, the company primarily focused on increasing its user base, with revenue deriving solely from advertising. Wallapop's implementation of Mangopay technologies allowed the development of a transactional business model that allowed users to make secure purchases directly through the app and benefit from an in-house logistics service.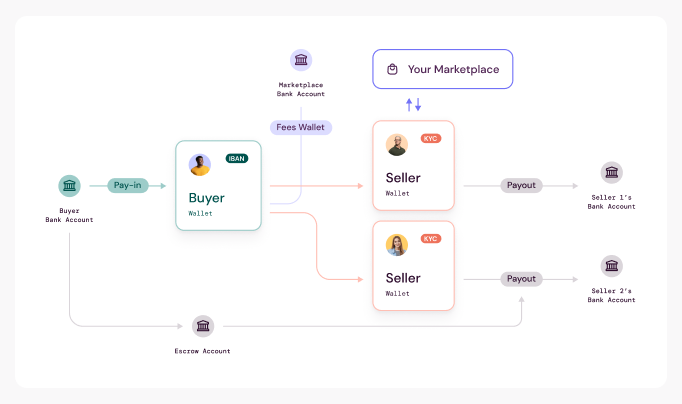 Mangopay works with Wallapop to build custom payment flows, offering users a broad range of features and checkout possibilities, based on Mangopay's programmable fund holding capabilities and ledger solution.
A full-stack payment infrastructure designed for C2C platforms
Mangopay manages all of Wallapop's transactions in compliance with marketplace regulations, including PSD2, GDPR and PCI-DSS directives and standards.
With a single contract, Wallapop benefits from

Mangopay's EMI license

and can operate throughout the European Economic Area, which includes 30 countries.
The flexibility of Mangopay's

e-wallet system

allows the creation of workflows tailored to the platform's needs. Wallapop can create as many and different types of e-wallets as needed.
Wallapop re-imaged the e-wallet system to be user facing, naming the system "Monedero". This innovation has created a

closed loop payment system.
For pay-in, a broad range of international and local payment methods are available and can be activated instantly. Wallapop uses cards, Paypal and the possibility of paying with a QR code when transactions are carried out in person.
The automation and validation of

KYC

(Know Your Customer) ensures smooth and fast onboarding of sellers.
Mangopay can carry out payments in 15 currencies.
Wallapop's collaboration with Mangopay has resulted in the transformation of the soonicorn's business, allowing it to adopt a circular economy model based on Mangopay's e-wallet environment.
Pay-ins have doubled over the past two years, with Mangopay processing over 1 billion euros in transactions on behalf of the Spanish platform since the beginning of the partnership. Optimized automated KYC checks have enabled Wallapop to go from onboarding 600 users a year to 25,000 a week.
Mangopay's payment experts have worked alongside Wallapop to unlock new payment methods, enabling the marketplace to attract new users and launch new markets. The app has been released in two new countries, Italy and Portugal. Wallapop is also developing cross-border transactions thanks to its delivery service.
The marketplace closed 2021 with a 65% increase in revenue and is well on its way to breaking new records.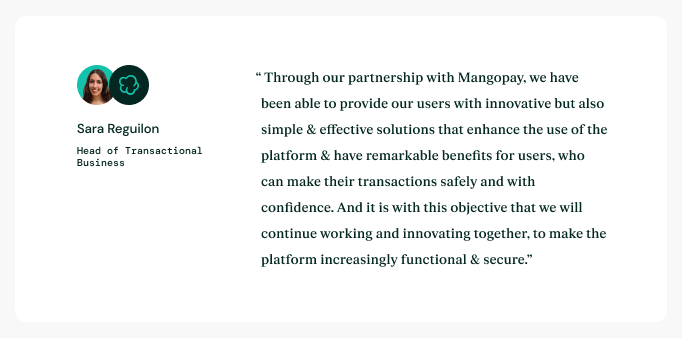 Wallapop counts on Mangopay's compliance, finance, fraud, and technology experts to advise its teams on the integration of new functionalities or on expanding into new countries based on its objectives and local specificities.
Sights on global expansion
Since its launch in Italy in September 2021, over 2.4 million users have downloaded Wallapop, making it the most downloaded app for buying and selling reused goods on the Italian market. Six months after launch, sales of second-hand goods in Spain and Italy doubled.
One year later, in September 2022, Wallapop officially launched in Portugal, with a potential market of 8 million new users in its sights. Investing in Portugal is another step towards building a unique ecosystem for Wallapop in Europe.
The platform aims to consolidate its circular economy segment in Spain, Italy and Portugal, expand its cross-border catalog, and improve user experience throughout these markets, ultimately making reused products the preferred purchasing option.
We're proud to be part of success stories like this one and are committed to anticipating and meeting the needs of platforms of all sizes and types.
If, like Wallapop, Chrono24, Vinted, Malt, Rakuten, Carrefour and more than 2,500 other platforms, you would like to use our API, our payment experts are here to help.
This study was first published in December 2022.