Between 2021 and 2022, pay-in (payments into the Mangopay platform) increased by 40%. This continues their staggering development as they have grown by 134,473% since the platform first launched in 2018! 
Mangopay's e-wallet solution allows GiftRound to instantly create one wallet per user, or as many as needed, in which unlimited funds can be stored for as long as required before being paid out to the beneficiary, either via bank transfer or in the form of a gift card. 
Digital certificates are used to verify all identities and transactions. This enables the platform to track the entire customer journey, ensure a seamless and transparent flow of funds, and mitigate risks of fraud. 
GiftRound can deal with customer issues on a case by case basis or identify recurring issues with Mangopay's dashboard that perfectly connects front and back end operations. This ability to monitor all operations lends legitimacy to GiftRound and reassures their users.
Since GiftRound's launch in 2018, the platform has had to comply with PSD2 as a third-party intermediary: Mangopay's experts made sure implementation was fast and smooth, resulting in a reduced number of failed contributions.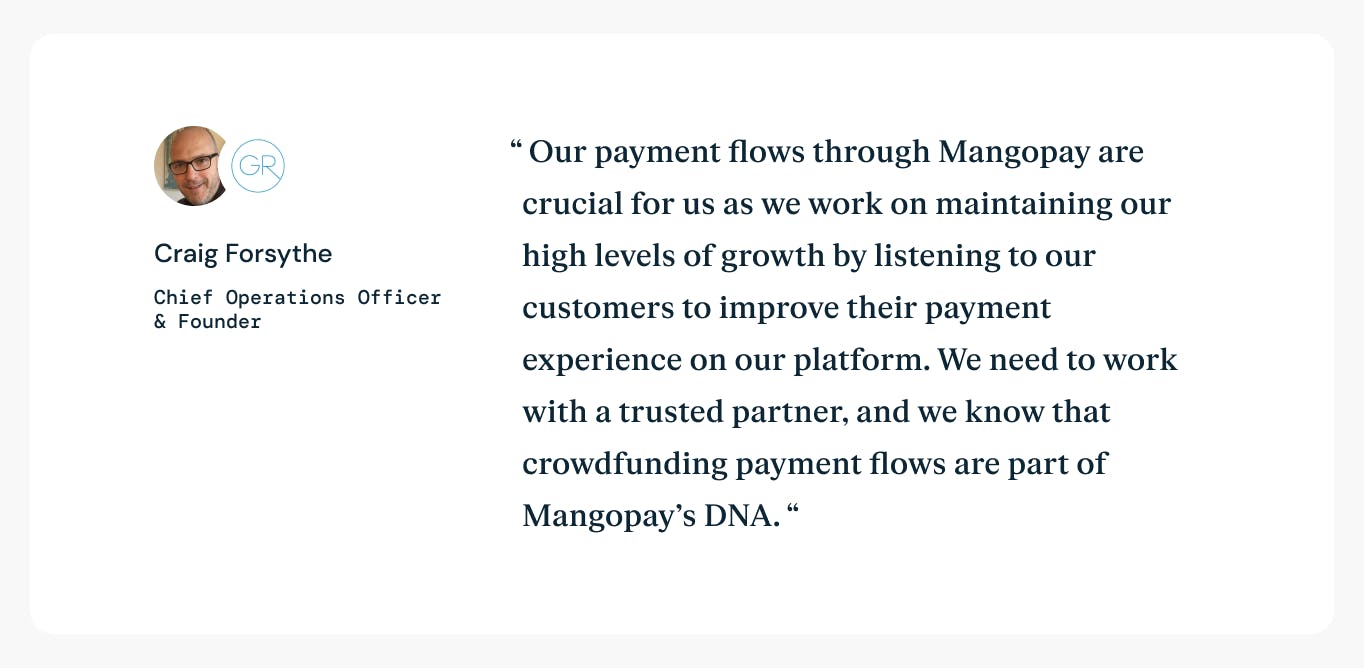 Mangopay's compliance, finance, fraud, and technology experts also advise GiftRound's team on the implementation of new functionalities or on growth in new markets based on local specificities.