Why e-retailers are embracing the marketplace model
An increasing number of retailers and e-retailers are rethinking their strategies to contend with global marketplaces and joining the marketplace movement. Continue reading to find out why.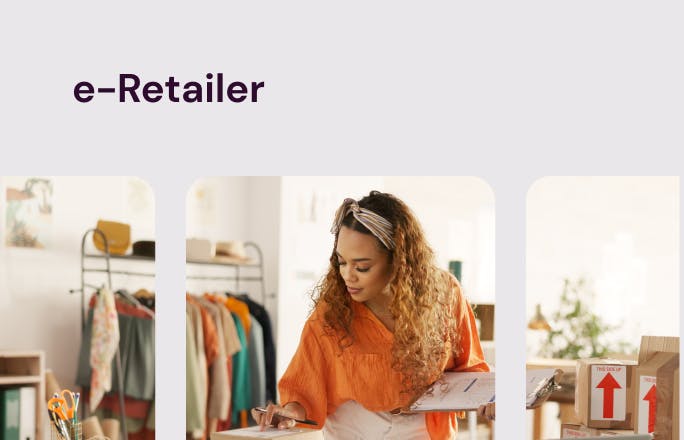 The health crisis has deeply impacted consumer habits. With brick and mortar shops closed due to lockdowns, supply running low in certain sectors and many companies filing for bankruptcy, e-commerce has emerged as a beacon of hope and stability in a troubled economic landscape.
Experts say recent events have resulted in companies being forced to accelerate their digital transformation by at least three years to survive. However, having an online presence is no longer enough: half of all e-commerce sales were conducted on third-party platforms in 2020, making marketplaces the real winners of this shift in online purchasing behaviors.
Marketplaces represent only 1.5% of e-commerce sites but generated 50% of global e-commerce sales in 2020. Gartner Predicts estimates they will account for 70% of e-commerce sales by 2022.
Traditional e-commerce actors are at a crossroads, and retailers and e-retailers in particular are rethinking their strategies to contend with global marketplaces and continue meeting the needs of their customers. To drive growth, adopting the right marketplace strategy means unlocking powerful one-stop shop experiences.
The difference between e-retail and marketplace
To the untrained eye, e-retail shops and marketplaces can seem quite similar. Both involve customers seeking out and ordering products online. However there are a few subtle differences between the two models.
In e-retail, the client is the end user, i.e. the customer. The seller is the e-retailer himself who will attempt to attract and retain this customer solely based on his company brand and products. The e-retailer is responsible for managing his stock and logistics.
In the marketplace model, the client is the seller. A marketplace's focus will therefore be on onboarding vendors with quantitative and qualitative offers to attract and retain customers. As its role is that of an intermediary, the marketplace will take a commission on the sales generated by the vendors it hosts, but not own or have to manage stocks or logistics.
Advantages for e-retailers
Increase your stock
While customers may be attached to certain brands, they also want to be able to comparison shop. Hosting a broad range of brands on a single platform reduces the likelihood of customers leaving a platform for that of another e-retailer.
Diversify your inventory  
The marketplace model also allows e-retailers to expand their overall offer by integrating products they do not themself manufacture. Adopting the right vertical or horizontal strategy can help position a marketplace as an expert in its field, and increase its market reach.
Boost your brand internationally
One of the notable advantages to operating a marketplace is the ability to scale internationally with minimal effort. This can be done by onboarding foreign vendors, creating localized sites and adapting payment methods to these new markets.
Capitalize on trust
One of the most common concerns for shoppers buying online is lack of trust when entering payment details to complete a purchase. Consumers are more likely to buy from legitimate and trusted retailers, but that does not mean solely relying on your established brand to drive conversions. Marketplaces have to be able to listen to what their customers want and translate that into a flawless user experience to guarantee repeat business.
Business model 
Choosing the right business model is an essential part of any successful business. And as an e-retailer, you probably already have your e-commerce strategy down pat. But as a third-party intermediary, you will have to adapt that model to optimize how you leverage your platform, notably in terms of commissions.
Logistics
Marketplaces need to anticipate and provide multiple delivery and pricing options for customers to choose from, and allow them to track their purchases in real time, for example. Choosing fulfillment and warehouse partners with care is also a determining factor in a multi-vendor platform's success.
Legal ramifications
Marketplaces are liable to specific regulations as they are considered by law as financial intermediaries. They have to comply with mandatory identification processes - known as KYC and KYB - before onboarding buyers and vendors, as well as ensure they are up-to-date on the latest payment authentication protocols.
Payment options
One aspect e-commerce players often neglect are the payment options. Catering to a wide range of customer preferences, by offering a broad range of currencies, payment methods, like PayPal, and deferred payment solutions like Buy Now Pay Later (BNPL), is proven to boost customer acquisition and retention.
Mangopay's marketplace extension
Manage your vendors and customers with ease
Create vendors and their e-wallets with full flexibility and automate funds management and payouts.
Deliver a streamlined experience for your vendors and consumers.
Leverage your traffic by offering more products to your customers.
Accelerate your go-to-market with Mirakl, the world's leading marketplace solution provider. Our self-hosted connector, certified by Mirakl since 2018, simplifies vendor management and automates payments based on your platform's needs.
Create the workflow that makes sense for your business 
Find the ideal payments flow for your business with the help of our experts, and receive technical support every step of the way.
Launch your marketplace without impacting your frontend payments setup. Integrate vendor registration (KYC/KYB) and funds management in no time thanks to our developer tools, SDKs and API documentation.
Let us handle your compliance needs
Certified as an Electronic Money Institution in the EEA, we manage all your registration processes and can verify your vendors with our KYC and KYB procedures. Use our API to automate this process, while working with established merchants around the world. Our payment and data management is PSD2, GDPR and PCI DSS compliant.
E-retailers we have helped achieve marketplace success
Our 260 payment experts work alongside some of the largest European and international e-retailers in the implementation of their marketplaces. Learn more about this strategic decision from our post featuring Head of Marketplace at Rue du Commerce Benjamin Guigue.