New CRO Luke Trayfoot to spearhead growth
Luke comes to us from PayPal and joins us on the next leg of our journey to becoming a leading global payments solution for marketplaces : meet Mangopay's new Chief Revenue Officer!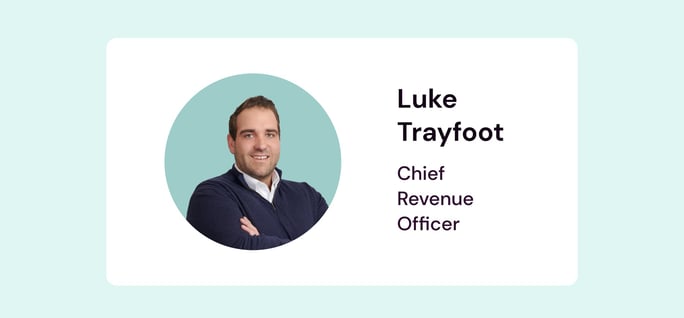 After the exciting news of our acquisition by Advent International, we're thrilled to follow it up with another great announcement. Luke Trayfoot, former EMEA Marketplace Director at PayPal, will be taking on the newly created position of Chief Revenue Officer.
Reporting to our CEO, Romain Mazeries, Luke will have a critical leadership role in helping accelerate our international expansion as well as improve revenue streams for the next phase of our growth. His appointment is expected to bring us one step closer to becoming one of the key global payment solutions powering the platform economy.
With over a decade's experience in the payments and marketplace industry, Luke has a strong track record of scaling tech and payment companies and a deep understanding of marketplace challenges. His knowledge of digital marketplaces, cross-border trade and payment environments will be pivotal in developing new markets, therefore helping our clients expand their businesses globally.
"I am pleased to welcome Luke to our team. His motivational leadership style and expertise in go-to-market strategy and execution will be a great addition as we continue our UK and global expansion plans. Luke is joining us at a very exciting time – fresh off our successful acquisition by Advent. He will help us as we enter another exciting hyper growth phase."
Romain Mazeries, Mangopay CEO
Before joining us, Luke was at Hyperwallet. As EMEA Sales Director, he played a crucial part in turning it into a global payout company. When PayPal acquired the company to enhance its payout capabilities for marketplaces and platforms, Luke further honed his platform expertise, heading up the company's EMEA marketplace strategy.
Prior to his extensive Hyperwallet and Paypal experiences, Luke spent four years at World First, where he held numerous leadership positions, shaping his vision of the payment industry and how to help marketplaces scale globally.
"I am delighted to join Mangopay and bring my deep knowledge and experience to such an exciting pioneer in digital payment solutions. Unlike other marketplace payment solutions in the market, Mangopay's payment environment is tailored to meet the specific needs of growing global marketplaces. With the team in place and Advent's position within the business, I'm certain we are well on our way to becoming the leading payment solution in this category."
We look forward to scaling the platform economy with Luke! Welcome aboard!